DealNN.
Save a bunch of cash.
Posted: 2728 days, 3 hours ago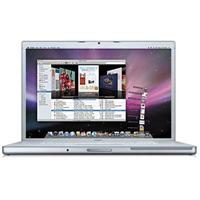 OnSale.com cuts $150 off the 17" MacBook Pro (model no. Z0ED-4G-250G-HIRES) with this
mail in rebate
. Regularly priced at $2649 the mail in rebate drops the price to $2499. Sales tax may apply in some locations. This item is covered by Apples standard one year limited warranty on parts and labor.
Detailed Product Information
The MacBook Pro boasts a 17" active-matrix display with 1920 x 1200 resolution a 2.40GHz Intel Core 2 duo processor with 4GB of RAM and a 250GB hard drive. It runs on Mac OS X v10.5 Leopard has a 8x SuperDrive and One FireWire 400, one FireWire 800, three USB 2.0 ports, and ExpressCard/34 slot. Dimensions: height 1.0in., width 15.4in., depth 10.4in., weight 6.8lbs.